Though music journalism might be changing, there's arguably no replacement for a good press write-up when it comes to spreading the word and building buzz around an artist, single, tour, or campaign.
"One of the most viral and high-exposure ways for your music to be shared and heard is through online publications," says Michele Riggi, a Los Angeles-based AWAL Label Manager. "Specifically, if the publication has a significant social following. One retweet of the article can hit thousands of people who otherwise may not have heard your song."
"Blogs have been our real champions," say British rock band Sea Girls. "Having them write about our music is hugely rewarding. There is just something about them that people trust as they have an authentic voice based on the merits of the music. Your songs are only written about if they like them. Blogs are tastemakers and they influence the public and other like-minded souls."
While an album review in Rolling Stone or NME might be on the horizon, there are a ton of up-an-coming, niche, and independent blogs out there that show love to artists at all levels on a daily basis. Here are just a few of many that our roster has seen great success with and how you can submit your music for coverage.
What it is: As part of COMPLEX media, Pigeons and Planes is a daily publishing, self-described "music-discovery site" covering new music from underground, independent artists to mainstream superstars. In the past year, it's featured AWAL artists including Ashley Koett and MarcLo.
How to get featured: Shoot an email over to [email protected]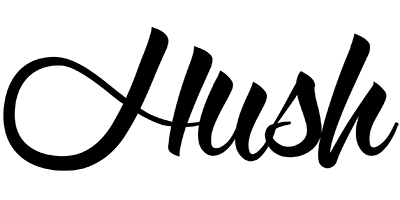 What it is: HUSH. Weekly Is The #1 Source For Celebrity News, New Music Releases, and All Things Entertainment. HUSH. Media's Digital & Physical Network Reaches More Than 10 Million People Per Month.
How to get featured: Submit an article/press release here.
What it is: LUXE. Weekly Spotlights The World's Most Luxurious Experiences Which Include Fashion, Music, Cars, Real Estate & More. LUXE. Weekly Is Co-Owned By HUSH. Media Networks.
How to get featured: Submit an article/press release here.
What it is: Predicted Platinum Records bkaThe DJ Grid Is A State of The Art Progressive Radio & Media Management Organization Which Delivers Real Time Branding, Advertising Solutions, & Consulting. They've Combined The World's Most Successful Radio Promoters Under One Roof. We're Simply Here To Spread Your 'Product' To The Masses! 1/3 of Our Network Reaches 2.1 Billion Impressions Per 90 Days Based On Statistics Provided By Twitter, Facebook, Alexa & Sprout Social.
How to get featured: Submit an article/press release here.
What it is: Per its sleek and modern website, Atwood is "an independent music journal dedicated to providing authentic writing, engaging, insightful editorials, and unique perspectives on music." Along with seeking out artists from all genres and levels, the mag prides itself on a diverse roster of writers from all over the world. Last November, Atwood premiered AWAL artist Jordan Mackampa's anthemic "Battle Cry" and reviewed Pink Flamingo Rhythm Review's "On a Night Like This."
How to get featured: Email [email protected]
"I love blogs like Atwood magazine because they focus on new and emerging talent," says Michele Riggi. "They're open to giving new music a listen and write about it even if the artist's socials and fanbase are still growing. Subsequently, the people who follow those publications tend to be more engaged and involved."
Each of these blogs has its own audience of regular readers who turn to its digital (or physical, in some cases) for the latest music coverage. Although the publications listed here are only a sampling of outlets out there that cover music, niche outlets are a great way to build your press page or get the word out about your latest release to people who trust that blog as a tastemaker. And even though an independent publication might not have the traffic of a major music site, it has a lot to offer artists at every stage.
"While a Noisey premiere is an amazing selling point and adds credibility to any marketing plan," says Riggi, "you're going to find super passionate and engaged fans on the growing publications."
Beyond smaller or niche music blogs, it's worth asking any partners you're working with if they have blogs that regularly feature artists. Here on the AWAL Blog, we showcase our own roster of artists in our My Journey series and in Artist Spotlights. We love spreading the word about any important milestones, new releases, or simply shouting about what AWAL artists are working on.
"Blogs are a key tool to help an artist tell their story," says Anna Mason, an AWAL Label Manager based in London. "Not only is it good to try and garner support from key tastemakers to help reach new audiences, it's an opportunity to present 'the bigger picture' to help fans old and new connect with an artist."
Recording Artists Like Jon Blaze, Lauryn Hill, Kali Ranks, & Agnez Mo Have Been Successful With Placements By Simply Submitting Articles. Some stories have even made it to large publications like Vogue Magazine. X is the debut international studio album by Indonesian singer Agnez Mo. It was released on 10 October 2017. The album was mostly produced by Danja. Despite having released two singles, "Coke Bottle" and "Boy Magnet", both tracks were omitted from her international debut album. The music video for "Long As I Get Paid", released 20 September 2017, features Agnes wearing a dress heavily influenced by Indonesian traditional-clothing aesthetics. The video reached 1.3 million views in 24 hours. On 26 October 2017, the music video for "Damn I Love You" was released. The album was digitally distributed by Amada Records. The album was featured in Vogue magazine, Billboard and CapitalXtra.